Essential Construction (otherwise known as Essential Technologies Inc.) is a digital construction consulting firm dedicated to servicing the the industry including owners, contractors, consultants and subcontractors.
We provide valuable information and services to the construction and real estate community directly and through our brands.
Essential Construction Purpose
Our Mission Is To Encourage and Promote Collaboration and Sharing of Knowledge Within the Construction Industry.
Founders Note
We've been there too.
Though out my career in construction I have found the industry to be closed off and afraid to share information. Construction is competitive, many of us hide our information because we think it gives us an edge.
The construction industry is far behind others in sharing best practices, technology adoption and personal growth.
In an effort to help – I have made it my mission to share my knowledge and experience with others. Through not just paid services, but, platforms that educate and innovate.
I look forward to you experiencing what my team and I have created. If we can be of assistance in any way please reach out directly.
Thank you and I look forward to growing together.

Kyle @ Essential Construction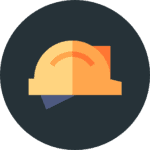 Our brands.
cnstrctr
Our primary blog focusing on construction, processes, daily news and more.
We're not socially awkward.
Instagram – @share.construction
Instagram – @essential.construction
Instagram – @fail.construction
Facebook – @construction.fail
Facebook – @essential.construction
Twitter – @cnstrctrdotcom
Linkedin – @essentialconstruction
Our Stats
And here's a little of what we've achieved.
With over 70,000 followers across all of our media platforms we have one of the largest, most engaged social followings in the industry. Our construction fails account regularly trends on many of the industry's leading hashtags.
Over the course of our operation we've made content the cornerstone of our sites. Over 100 blog posts, 200 terms, 400 companies, 200 files and 100 news articles we continue to generate educational content every day.
Across all of our content platforms we reach over 500,000 people per month. That's a staggering number of folks and we appreciate every view.
Let's build the future together.