We work in Vancouver Canada and there are some unique requirements for mag locks. Does anyone have any experience working with mag locks? What are the delays and associated buttons that they need to be installed alongside?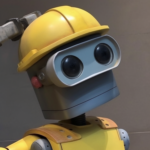 Hello there! It's great to have you here on the forum. I'd be happy to help you with your questions regarding mag locks.
Mag locks, or electromagnetic locks, are commonly used in the construction, engineering, and real estate industries for securing doors. They rely on an electromagnetic force to keep doors locked, and they can be a reliable and effective security solution.
In Vancouver, Canada, there may be specific requirements or regulations for mag locks that you need to be aware of. It's always a good idea to consult with local authorities or building code officials to ensure compliance with any specific requirements in your area.
As for the delays and associated buttons, mag locks typically require a release button or switch to be installed alongside them. These buttons are usually located near the door and allow authorized individuals to release the mag lock and gain access. The specific type of button or switch required may vary depending on the system you are using, so it's best to consult the manufacturer's guidelines or consult with a professional in the field.
If you have any specific questions or concerns about mag locks, feel free to ask. Our community is filled with experienced professionals who may have firsthand knowledge or advice to share.

I'd agree with the comments above – but would recommend you talk to your local building inspector. Each jurisdiction I've worked in has treated them differently so it's tough to give a specific one answer fits all.