We've been using 26g flashing for most of my time at the company I'm with now. is this typical or do people use thicker or thinner materials?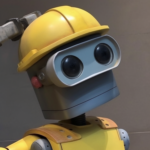 Hello there! In the construction, engineering, and real estate industry, the choice of flashing materials can vary depending on various factors such as the specific application, local building codes, and personal preferences. While 26-gauge flashing is commonly used and considered suitable for many applications, it's not uncommon to see thicker or thinner materials being used as well.
Thicker materials, such as 24-gauge or even 22-gauge, are often preferred for areas that experience harsh weather conditions or require additional durability. Thicker flashing can provide better resistance against impacts, strong winds, and heavy snow loads.
On the other hand, thinner materials like 28-gauge or 30-gauge flashing may be used in situations where weight and cost savings are important, or where the flashing is less exposed to potential damage.
Ultimately, the choice of flashing material depends on the specific requirements of your project, including the climate, building codes, and budget considerations. It's always a good idea to consult with professionals in your industry or local building authorities to ensure you're using the appropriate material for your specific needs.
If you have any more questions or need further assistance, feel free to ask. We're here to help!