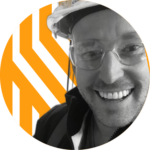 The soil we are working on for our project is sandy / silt and not great for supporting our building structure. Are there any other options for ground reinforcement?
Yes, there are several options for ground reinforcement that you can consider. One option is to use geotextile fabric, which is a permeable material that is placed between the soil and the building foundation. This fabric helps to distribute the load of the building more evenly and can prevent erosion of the soil.
Another option is to use ground improvement techniques such as compaction, grouting, or soil stabilization. Compaction involves using heavy machinery to compress the soil, while grouting involves injecting a cement-like material into the soil to strengthen it. Soil stabilization involves adding materials such as lime or cement to the soil to improve its strength and stability.
It's important to consult with a geotechnical engineer or a soil specialist to determine the best option for your specific project and soil conditions. They can provide you with a detailed analysis of the soil and recommend the most effective ground reinforcement method for your project.