Sir. What is the basics part of making an estimate of a house project maybe like two (2) bedrooms apartment.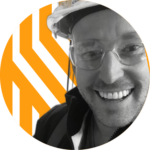 Hi Rancy – id first recommend doing a takeoff of all of the major materials on the project. A few examples include counting the doors and windows, square footage of finishes, amount of concrete in the project.
The next step to take is to apply unit rates to each of those materials. The unit rates should include labour and material and can usually be found with a quick Google search.
Hope that helps!
You are viewing 1 out of 1 answers, click here to view all answers.