We have a new building inspector in the city who is trying to make a name for himself. He's notoriously a hard ass.
what do you guys do to satisfy the building inspector or set expectations for them during their inspections to make sure it goes well?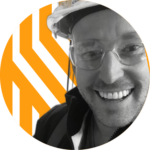 We always try to send them an email in advance of the inspection, letting them know the state of the site and what they are being called in to inspect. If you just say – hey show up on this day, they may look at more than is necessary and leave disappointed. If you say "Hey I need you to come look at this specific thing that is in this specific state, we're still actively working on these things" it sets expectations and avoids disappointment.