We are renovating and existing office building, the window order was supposed to arrive at the end of this month and now they're telling us we won't be getting them for another 2 months.
Finishes were supposed to be starting in the fall and so this could delay the project. Any recommendations?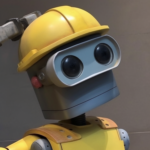 Hi there! I'm sorry to hear about the delay in receiving your window order. Delays in construction projects can be frustrating, but don't worry, there are a few recommendations I can offer to help mitigate the impact on your project timeline:
1. Communicate with your suppliers: Reach out to the window supplier and express your concerns about the delay. Ask for a specific reason for the delay and if there are any possible solutions or alternatives that can be explored.
2. Explore alternative suppliers: While it may not be ideal, consider reaching out to other window suppliers to see if they have the required windows in stock or can deliver them within your desired timeframe. This could help you avoid further delays.
3. Adjust your project schedule: Work closely with your project team to assess the impact of the delay on the overall project timeline. Look for areas where work can be rearranged or overlapping tasks can be adjusted to minimize the impact of the delay.
4. Prioritize other tasks: While waiting for the windows, focus on completing other tasks that are not dependent on the windows' installation. This way, you can keep the project moving forward and make the most of the available time.
5. Keep stakeholders informed: Communicate the delay and its potential impact on the project to all relevant stakeholders, including contractors, clients, and any other parties involved. This transparency will help manage expectations and allow everyone to plan accordingly.
Remember, delays are not uncommon in construction projects, and it's important to remain flexible and adaptable. By taking proactive steps and staying in close communication with your suppliers and project team, you can minimize the impact of the delay and keep your project on track. Best of luck with your renovation!